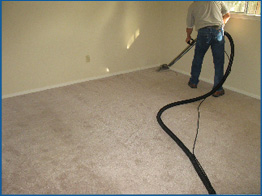 Painting and Other Services

Pasadena Clean does carpets, floors and more!
In addition to general home and office cleaning, Pasadena Clean is fully equipped to offer you the following professional services in Houston and the surrounding areas.
Wood floor cleaning and refinishing
Restore your wood floors to their original beauty with Pasadena Cleanís sand-less wood floor refinishing technique. Itís quick and affordable and you wonít have to mess with the downtime caused by conventional sanding.
Tile and grout cleaning
At Pasadena Clean, we can make your dirty grout look new again with a professional-grade grout solution that pulls stubborn debris from the groutís pores without harming your tile. We will then apply a clear sealant to your grout lines to keep debris from sinking in again.
Floor Buffing, Stripping and Waxing
Buffing, stripping and reapplying wax is an important part of keeping your concrete, linoleum and vinyl floors looking their best Ė and lasting longer! We will dust mop and remove surface debris, apply professional-grade stripping solution and re-wax your floors to perfection, so you enjoy a cleaner, shinier floor.
Painting Service
Call on Pasadena Cleanfor for all your home and office cleaning and lawn care needs.
Enjoy a Greener Clean


We use only the finest Procter & Gamble Green Guarantee professional cleaning products, which provide unmatched performance while also being human- and environmentally friendly.
BBB A Rating
Gold Star Certified
Insured & bonded
Residential Services
Discover the joy of a
Pasadena Clean home

Bathtub, shower and toilet


Ceiling fans and baseboards


Clean and shine sinks and chrome


Dust and polish furniture


and more!
Commercial Services
At Pasadena Clean, itís our business to make you look good.

Apartments


Auto Service Centers


Churches


Condominiums


and more!
We professionally clean carpets, floors & more!

Count on Pasadena Clean for all your carpet and upholstery cleaning needs.
Our service areas include:
Baytown, TX
Channelview, TX
Clearlake, TX
Houston, TX
La Porte, TX
Pasadena, TX
Pearland, TX
Webster, TX
Contact Us Today!

Pasadena Clean
1103 Camden Road
Pasadena, Texas 77502
Juan and Diane Cell 832 439-3578
Email: Info@PasadenaClean.com